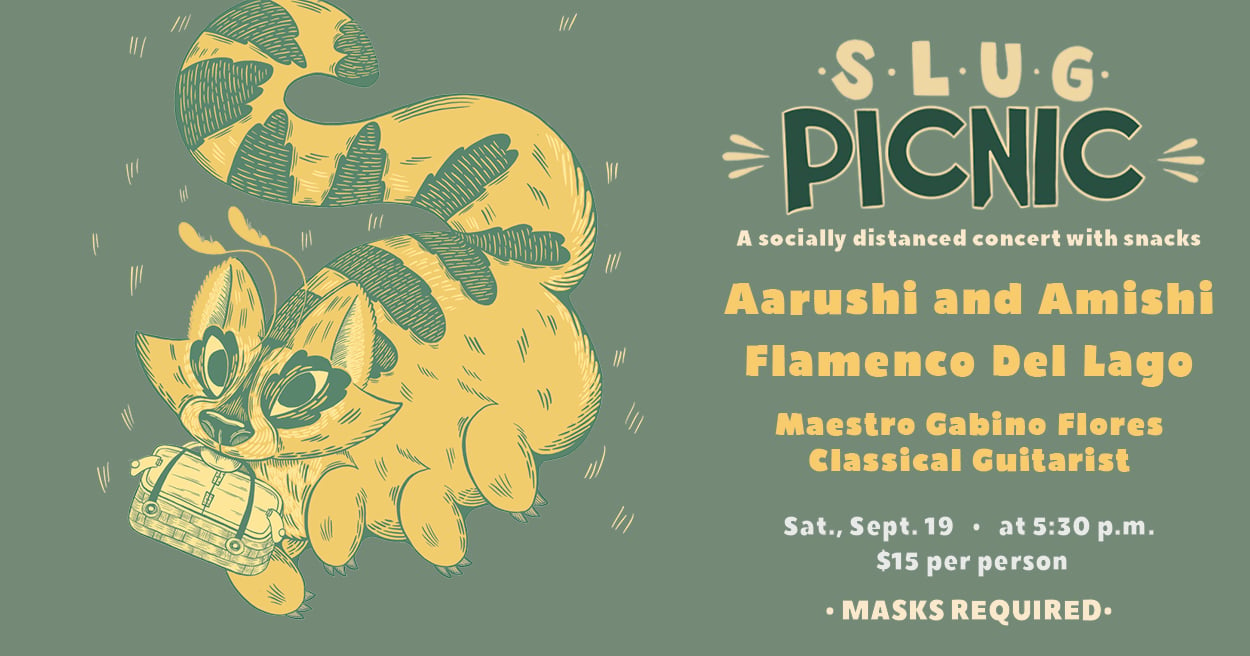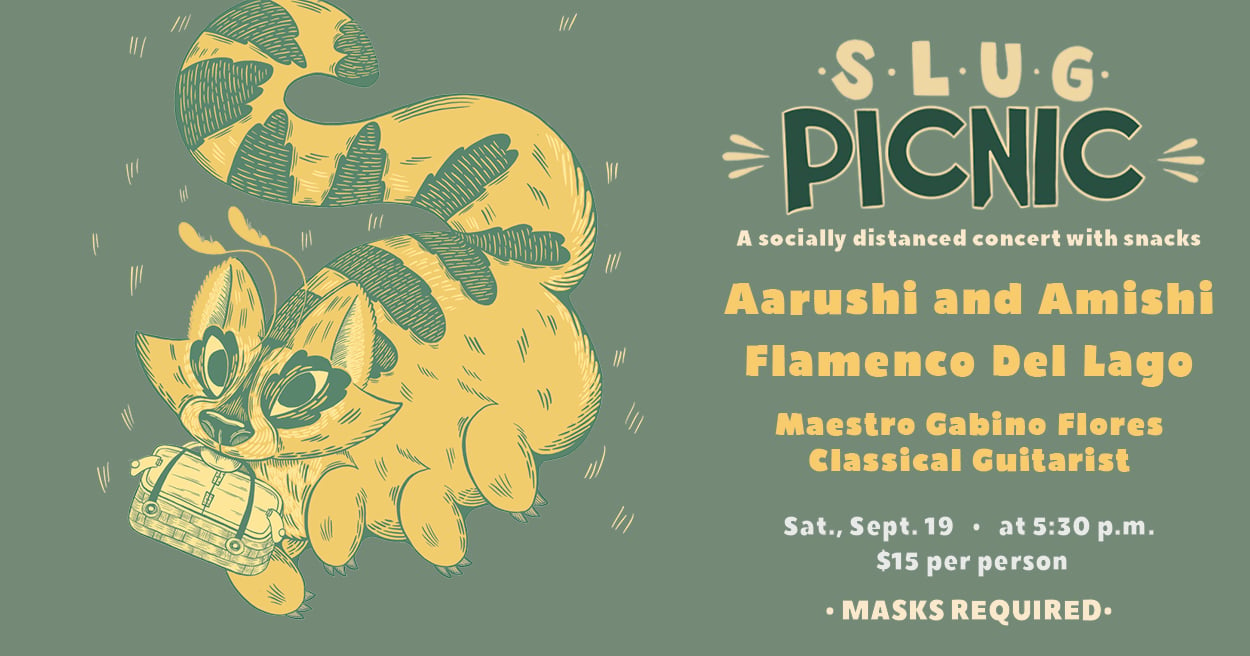 SLUG Picnic Tickets
$10.00 - $75.00 / Sold Out
TICKETS ARE SOLD OUT ONLINE, WE WILL STILL HAVE LIMITED AVAILABILITY AT THE DOOR.
Come out to the parking lot of SLUG Mag's new office space on Saturday, September 19 to get a little fresh air and some live music from Aarushi and Amishi, Flamenco Del Lago and Maestro Gabino Flores Classical Guitarist. Rent out a spot for you and your crew to dress up with picnic gear and we'll provide a food truck, local artisan shops and tunes for the whole family to enjoy, including the dog! The lot opens at 5:30 pm and performances start at 6 pm.
*Tickets must be purchased in advance*
General Admission: $15
Bring a small chair or stand in the back of the lot to enjoy the local performers with our general admission ticket! 
Picnic Spot (6 Ticket Pack): $75
Get your closest friends together and grab a whole spot for yourselves (up to 6 people, preferably members of the same household). Includes a picnic basket with goodies from local businesses, up to 6 tickets to enjoy the show, and a designated picnic spot that you can fill with blankets and chairs to chill out and watch the performance! *Does not include dog tickets.
Dog Ticket: $10
Bring your four legged friend to the party with our new dog ticket! All dogs must be on leash and up to date on their shots. *Not included in Picnic Spot Ticket Pack.